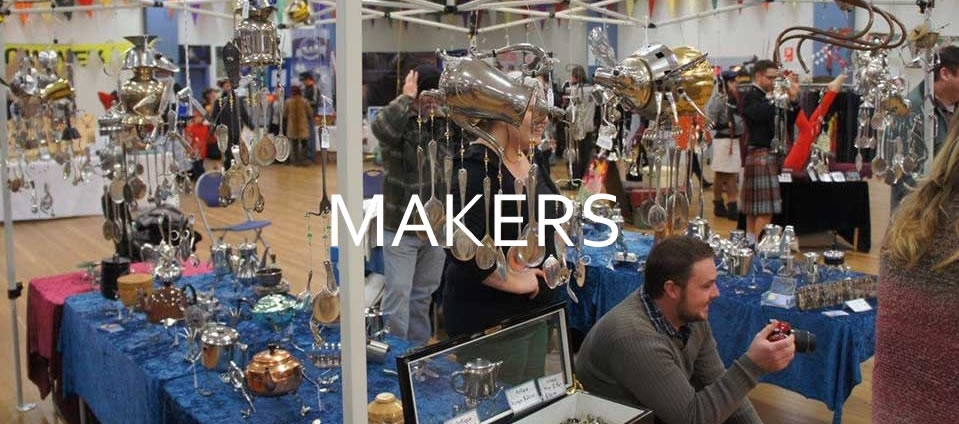 Brand new to Ironfest this year, we present the "Guild Hall". Traditional arts from around the world will be available in the Hall of Industry. Come and see how they are made, have a go, or take home a unique piece of art by local artisans. Such as The House of Wool, who will be spinning their gorgeous coloured yarns throughout the festival.
Ironfest has dozens of makers spread across the festival.
Marvel at the skills and mastery of our Artists, Chat with the authors of medieval stories and fantasy and read their books when you get home. Observe traditional wood turners making beautiful furniture. We have dozens of blacksmiths of course hammering and forging their wares. Fancy some handmade fashion? Let a shoemaker make you a shoe. Drum makers go boom. Taste a boutique liqueur and take a bottle home. Brew some hand picked and blended teas. Buy some bushmade honey straight from the bee. Witchcraft products anyone ? Knife makers make knives, Wool spinners spin wool. Handmade jewellery for your hand. Candles, soaps and incense all smell nice. Leather workers work leather. Henna tattoos for temporary body art. Find the found object sculptors.
Come and buy great art and handmade products at Ironfest 2016.

---
Makers Gallery